Thermoforming packing machines for food products
---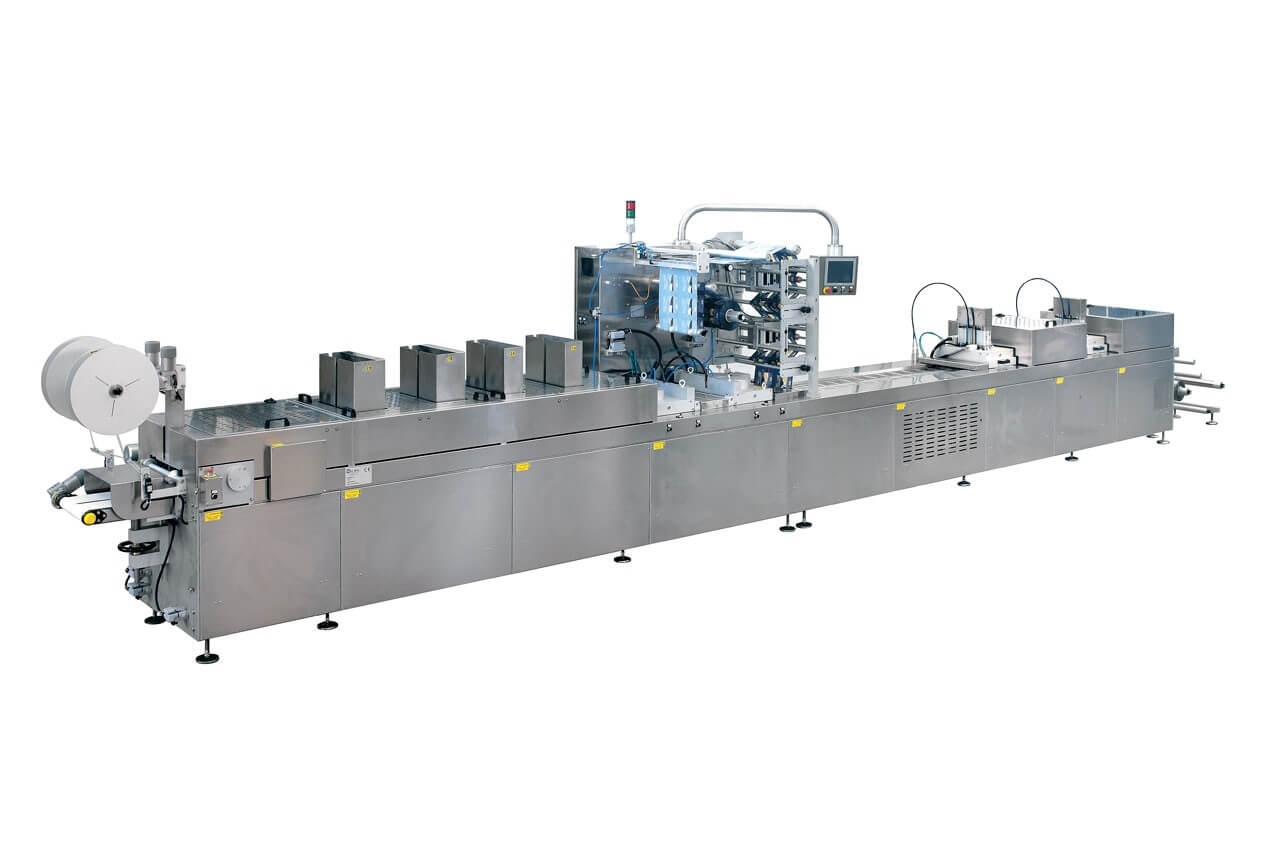 Experience and knowledge we have acquired in 40 years of business activity enable us to provide on a daily basis tailor-made and high-tech solutions for the packing of food products in modified atmosphere, under vacuum, with skin or with simple sealing.
AL.MA. Thermoforming Packing Machines for food products are completely made in stainless steel in order to respond to typical requirements from this field.
With our lines you can pack different products such as: fresh pasta, filled fresh pasta, gnocchi, ready meals, bakery products, pizza, flat bread, bread, snacks, pieces of salami, sliced salami, olives, fruit, vegetables, cakes, sliced cheese, soft cheese, hard cheese, meat, fish, sandwiches, croissants, dairy products, dried fruits and much more.
We have a wide range of printers depending on the required application, such as ink-jet printers, thermal transfer printers, … with personalized solutions.
There is the possibility to install in-line labelling systems in order to apply labels both above and below the packages.
In case of need, we can install in-line gas analyzers (oxygen/carbon dioxide) and gas mixers.
Our acquired competence and high-tech technology enable us to produce packs with euro hole, if required.